Advisory Council
Tamara Chapman
Photo: Wayne Armstrong
Tamara Chapman is editorial manager at the University of Denver. An award-winning writer and a tireless reader, Tamara is a lifelong patron of libraries of all descriptions. She has a towering pile of overdue notices to prove it.Tamara started her career in newspaper journalism, working for the El Paso Times and business journals in Richmond, Va., and Jacksonville, Fla. Later she moved into magazine journalism, editing a city magazine in Florida and an arts association quarterly. Since joining the communications staff at DU in 1998, she has written and edited for practically every department on campus. She edited the book "Built for Learning" (University of Denver, 2008), and has been a frequent contributor to the University of Denver Magazine since its launch in 2000. Among the subjects Tamara has tackled for DU are binge drinking, the Islamic faith, jazz bassist Charlie Burrell, population growth, autodidacts, the decline of bookstores and the connections between animal abuse and domestic violence.
Tamara makes her home in Denver, Colorado, where she, her husband, daughter and two cats preside over a personal library desperately in need of dusting and more space.
Chris Hewitt
WhatDoesMarketing
ReallyDo.com
I am an experienced marketing professional leveraging creativity, analytic thinking, and motivational management to create and execute innovative, actionable business strategies.Currently I am the Senior Director of Marketing Operations for Lumension – a global security software company. My professional career includes over 12 years experience in Internet strategy, Marketing, and eCommerce in large, medium, and small enterprises. As part of that work, I have co-authored a business method patent in the area of Internet Marketing that delivers relevant content to targeted market segments. Additionally, my ability to create success through dynamic, motivating work environments was recognized in 2002 when named Insight's Employee of the Year. A sales and marketing professional by education, I have been given the opportunity to manage and lead teams in diverse disciplines like e-commerce, IS/IT, Product Management/Marketing, and Sales. As a result of those experiences, I have developed a broad, applied skill set in the creation and execution of business strategies.
Vincent Izzi
Vincent Izzi is founder and President of IZZI Business Consulting (IBC), a privately owned executive education consulting firm. IBC's mission is to collaborate with its global clients to achieve their objectives and outcomes designed to enhance relationship management skills. Vin joined K is for Kids as a member of the Board in September 2011 and served as an executive coach to Karen Clawson and as a mentor for the foundation's young student leaders. He also served as one of the judges for K is for Kids' Annual YES Comp.-Young Entrepreneur Scholarship Competition in the spring of 2015. Desiring to spend more time with his wife Judy, Vin stepped down from the board in the spring of 2015, but continues lending his advice and expertise as a member of K is for Kids' Advisory Council.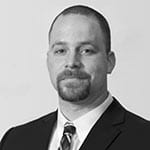 Jason Kurek
Jason Kurek, author/illustrator of
The Chronoblood Chronicles
, is a proud member of the K is for Kids Advisory Council. For over 15 years, Jason has developed national award winning programming and resource development strategies for local non-profits. Recently, he earned the 2013 Gold MAC Award from Boys & Girls Clubs of America (BGCA), for Outstanding Marketing & Communications. Prior to that, as a Fine Arts Coordinator, he created/facilitated programming, which was recognized by BGCA, as the Best Fine Arts Program in the State of Florida in 2007 and 2008. In addition, his original curriculum fostered the creativity of many at-risk young people and led them to win the 2008 BGCA National Fine Arts Exhibition for Best Group Project, as well as, several other regional, state and local accolades. His epic novel for young adults, The Chronoblood Chronicles, will be digitally released in early 2014. Read more about Jason and other authors on our
authors page »
.
John Maloney
Johnny has evolved through the K is for kids Foundation. During his senior year at Florida Gulf Coast University, John starred in fitness videos that highlighted children's health. John also spoke on behalf of the foundation on the Fox 4 Morning Blend Show promoting the From the Heart Teen Fashion Festival. As a guest speak at the fashion show, John delivered a motivational speech and aided in the development of the overall production as a business management and communications advisor. As a graduate Johnny now offers his expertise of health healing and performing to the K is for Kids advisory board. He knows that with K is for Kids children learn from the inside out…just as he did.
Loretta Neff
Loretta has specialized in character and etiquette education since 1994 with clients ranging from children to Fortune 500 companies. Loretta received a BA degree with honors and had her sights on the legal profession. But after being accepted to law school at Michigan State University, she never attended, having found her real passion to be philanthropy through teaching business and social etiquette. Committed to the advancement of numerous charities, societies, and educational foundations, Loretta has taken her philanthropy to another level with the formation of the
EW Foundation
® (EWF), an educational nonprofit providing award winning character and etiquette educational resources for children and young adults, and fundraising enhancements to charities, missions, and schools. The EWF believes that every child and young adult should receive an education that includes a strong social foundation. Inspired by her love of humanity and desire to share resources with children who need them most, Loretta is also an award winning children's book author. Through her books and charitable efforts, she hopes to engage young minds and instill the values that can shape and transform their lives in a meaningful and measurable way. Loretta has been a guest author and featured speaker for K is for Kids Foundation's annual "Kids Celebrate Reading" Book Fair.
Brigitte Papica
Brigitte Papica, graduate of Florida Gulf Coast University with a B.A degree in Communications and a concentration in Public Relations. She has a passion for creating innovative ideas, promoting and conveying these messages to a large target audience, whether it is event management, digital design, or reaching out to  the publics in the media. Serving as the spokesperson for K is for Kids and the event planning/communications consultant for the Teen Fashion Show, she dedicated to make a postive impact to kids around Southwest Florida. Someday she would like to pursue to become a flight attendant and a motivational speaker for young adults.
I chose to be a part of K is for Kids because I believe it is one of the best nonprofit organization dedicated into making a positive impacts to young adults through learning and doing. Like its mission,  I want to be actively involved into shaping leadership and management skills and exploring various opportunities
that you never would have thought possible. **P.S One thing that I have realized even after I passed on the opportunity with Seventeen, was really how to believe in yourself and that anything you put your mind to is possible :) I am glad to have been part of this MOVEMENT!**
Candace Rotolo
Candace Rotolo is freelance writer, media consultant and public relations professional. Before starting her own business, she helped launch èBella magazine, Naples' first women's publication, and served as editor. From 2007 – 2010, she wrote feature profiles on some of the area's most interesting and accomplished women, before starting her own business.With a background in television news, Candace spent 15 years working as a news anchor, reporter, producer and assignment editor at stations in North Carolina, South Carolina, West Virginia and Florida. Most recently, she worked as the health reporter/fill-in anchor at WINK-TV in Ft. Myers from 2003-2006.
Her experience also includes working as Director of Public Relations for Lee Mental Health, along with freelance magazine and newspaper assignments for publications in the Carolinas and New Jersey.Candace received her B.A. in communications from Elon University. In addition to her volunteer efforts with K is for Kids Foundation, she serves on the Board of Directors of the Miss Southwest Florida Scholarship Pageant and The Choir Project. In her spare time, Candace sings in the chorus of Opera Naples.
Kamilah Van
Kamilah Van is the Founder and Chief Executive Officer of KAVanity Public Relations. She graduated from Florida Gulf Coast University with a Bachelor's degree in Communication. As a K is for Kids Intern she had the opportunity to write two news releases published in the Naples Daily News about the foundation's annual teen fashion show.  Kamilah continues to serve K is for Kids as a member of its Advisory Council offering tips and suggestions to the foundation's student leaders when needed. As Social Media Manager at Resolute Outreach Incorporated, Kamilah has developed content, designed campaigns, and created graphics across South Florida on the subject of using online technology in communication, marketing, sales, and public relations. As an up and coming communication professional on the social networks, Kamilah manages content for several companies and organizations on Instagram, Facebook, and Twitter. Follow Kamilah on Instagram: @kavanitypr.