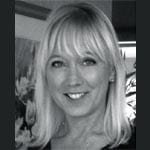 Karen D. Clawson
K is for Kids' founder Karen Clawson continues to serve as Executive Director without compensation, saying it is her gift to the children, "The rewards helping kids realize their potential far outweigh any labor involved." Devoted to the enrichment of children's education and youth development, Karen's volunteer efforts began in her children's classrooms in 2001 and continue to expand in scope and breadth each year.  Clawson was named one of WGCU's first MAKERS in 2013, an award honoring "exceptional women who have impacted Southwest Florida's past, present and future by serving as the "first" in their field; affecting lasting change; building community; defying social norms; and leaving a legacy." Karen has received nominations for Citizen of the Year in Naples, Educational Partner of the Year for Collier County Public Schools, and twice received CCPS Galaxy of Stars awards.
Patrick J. Clawson
Director Pat Clawson serves as Chairman and CEO of Lumension Inc., where he is responsible for leading the company's overall strategic direction, driving revenue growth and profitability as well as overseeing corporate operations. Clawson brings more than 20 years of software industry experience and has a successful track record of running high tech companies.
Chuck Ardezzone
CEO and owner of IntroubleZone Productions, a nationally recognized video production company, and SWFL Charity TV, Chuck Ardezzone is a seasoned actor with exceptional movie and television acting, producing and directing credits. InTroubleZone has produced hundreds of successful advertising campaigns, reality TV shows, and marketing strategies for companies all over the country. Chuck hosted and was the featured speaker for K is for Kids Foundation's TEEN SUMMIT 2011 at his TV production studios and produced many PSAs (public service announcements) by the teens, creating memories they'll never forget! Link here to see the YouTube video all about the TEEN SUMMIT 2011 and the teens videos' promoting their cause of giving kids in need more books to read.
Jeffrey Buschmann
Jeff Buschmann regularly advises clients involved in complex business transactions. He concentrates his practice on the corporate and securities law aspects of such transactions. Jeff has experience with companies in a number of different industries, including health care, technology, telecommunications and private equity. He handles transactions across the country and has advised clients in a number of international transactions.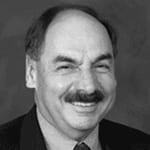 Vincent Izzi
Vincent Izzi is founder and President of IZZI Business Consulting (IBC), a privately owned executive education consulting firm. IBC's mission is to collaborate with its global client's to achieve their objectives and outcomes designed to enhance relationship management skills.In addition, Mr. Izzi is a sought after speaker with 15 years of experience delivering high impact sessions to over ten thousand audience members on a range of topics focused on enhancing relationship management skills and customer loyalty that on average achieved audience survey ratings exceeding 92 percent.
Gene Landrum
Dr. Gene Landrum is a businessman turned educator, author and motivational speaker. Gene was the first president and creative force behind the Chuck E. Cheese family entertainment chain. He has made over 1000 talks on the psychology of business success and the psychology behind behavior – his doctoral work. Dr. Gene has appeared on hundreds of television and radio shows including Lifetime television, AP and UPI and has spoken in many venues including the US Capital. The theme of his messages are Innovation, The Psychology of Sales & Marketing, Pathway to Self-Empowerment, Change, Fear and Fame, Entrepreneurship, Leadership, Eight Keys to Greatness.Dr. Landrum has pledged to be our featured speaker at the upcoming TEEN SUMMIT, talking about Literary and Creative Genius. K is for Kids is thrilled to have Dr. Landrum come onto our Board of Directors.
Gregory J. Smalley
DirectorA native of Pennsylvania, Greg Smalley moved to Naples in 2004. Greg, a CPA, is principal in a health care consulting practice Greg serves on the Delasol Inc.'s HOA, Inc. Board of Directors. He is married to Kathleen and they have two daughters.
Meet the K is for Kids® Advisory Council »