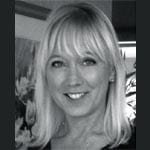 Karen D. Clawson
K is for Kids' founder Karen Clawson continues to serve as Executive Director without compensation, saying it is her gift to the children, "The rewards helping kids realize their potential far outweigh any labor involved." Devoted to the enrichment of children's education and youth development, Karen's volunteer efforts began in her children's classrooms in 2001 and her community outreach helping students of all ages has continued to expand in scope and breadth each year.
Karen was named as "Parent of the Year" by Missouri University Science & Technology Kappa Delta-Epsilon Alpha, a quiet honor in 2015, but one that most pulled her heartstrings (her daughter Erin is a member).
Karen was also honored amongst the 2015 "class" of  25 Over 50: [for] Vision. Talent. Impact. Sponsored by the Naples Daily News, the first annual 25 over 50 Awards Program saluted the accomplished and exceptional leaders of Collier and Lee counties who continue to leave an imprint on our thriving community through their achievements, leadership abilities, philanthropic efforts, and dedication to the betterment of Southwest Florida.
In 2014, Karen was one of the Women of Initiative by the Community Foundation of Collier County, an award that "honors ten local women leaders who, through their leadership styles, innovation, energy, and dedication of their time and talent, have helped change the face of their community and are an inspiration to all women seeking to make a difference through philanthropy and civic engagement".
Karen was honored as one of the inaugural 2013 MAKERS: Women Who Make Southwest Florida sponsored by WGCU Public Media, an award honoring "exceptional women who have impacted Southwest Florida's past, present and future by serving as the "first" in their field; affecting lasting change; building community; defying social norms; and leaving a legacy."
Chuck Ardezzone
CEO and owner of IntroubleZone Productions, a nationally recognized video production company, and SWFL Charity TV, Chuck Ardezzone is a seasoned actor with exceptional movie and television acting, producing and directing credits.
InTroubleZone has produced hundreds of successful advertising campaigns, reality TV shows, and marketing strategies for companies all over the country.
Chuck has been a huge supporter of K is for Kids' youth programs, beginning with his first video of teen leaders when they helped children create storyboards for a huge canvas at the 2010 Films & Flavors event of the Naples International Film Festival; hosted and was the featured speaker for K is for Kids Foundation's TEEN SUMMIT 2011 at his TV production studios. Each year K is for Kids' Top Leaders Meeting is held at ITZ and he produces the teens' annual PSAs (public service announcements).
Jeffrey Buschmann
Jeff Buschmann regularly advises clients involved in complex business transactions. He concentrates his practice on the corporate and securities law aspects of such transactions. He counsels public and private clients on corporate governance issues and advises on matters such as strategic mergers, acquisitions, divestitures, and joint ventures; private equity and venture capital investments; debt and equity restructurings; leveraged buyouts; SEC reporting requirements; and public and private sales of debt and equity securities. Jeff has experience with companies in a number of different industries, including healthcare, technology, telecommunications and private equity.
Jeff handles transactions across the country and has advised clients in a number of international transactions. Most recently, he has advised clients in a number of M & A transactions in the technology industry and has advised private equity clients in the acquisition of portfolio companies in a number of industries.
Jeff and his associates are indispensable to the success of K is for Kids, handling legal matters that may arise.
Gene Landrum
Dr. Gene Landrum is a businessman turned educator, author and motivational speaker.
Gene was the first president and creative force behind the Chuck E. Cheese family entertainment chain.
He has made over 1000 talks on the psychology of business success and the psychology behind behavior – his doctoral work. Gene has appeared on hundreds of television and radio shows including Lifetime television, AP and UPI and has spoken in many venues including the US Capital. The theme of his messages are Innovation, The Psychology of Sales & Marketing, Pathway to Self-Empowerment, Change, Fear and Fame, Entrepreneurship, Leadership, Eight Keys to Greatness.