Authors
Craig Bouchard
Craig is an international entrepreneurs and New York Times best-selling author. "The Caterpillar Way: Lessons in leadership, growth and shareholder value," was released in October of 2013, reaching #1 on the Barnes & Noble best-seller List and #8 on the New York Times Bestseller list in the business category.
In 2014, Bouchard published his first children's ebook, the  "Adventures of Ai".  The book, music and corresponding mobile game are part of a transmedia project promising to engage children around the world.  Bouchard also sponsored the first World Charity Cup in 2014. Children from around the world played the Ai's Adventure game and competed against children from other countries to raise funds for national charities. This included K is for Kids in recognition of the foundation's dedication to encourage literacy in children, as a "factionless" charity in the "global" category. Factionless charity participants did not represent a single country, and allowed children from all over the world to play on behalf of those organizations. To learn more, visit
www.adventures of ai.com

Chairman and CEO of publicly traded Signature Group Holdings, Bouchard is also the Chairman and CEO of privately held Cambelle-Inland, LLC.
Craig holds a Bachelor's degree from Illinois State University (1975), a Master's Degree in Economics from Illi- nois State University (1977), and an MBA from the University of Chicago (1981). In 2005, Craig was a finalist for the Ernst and Young Entrepreneur of the Year Award (Illinois). He has been a member of Leadership Greater Chicago, a member of the Board of Trustees of Boston University, the Foundation of the University of Montana, and is currently a member of the Board of Athletics at Duke University. For more information, visit
www.craig- bouchard.com. 
Rhonda Brazina and Ida Margolis
When Ida Margolis, shown at left, learned there was an childhood obesity epidemic in America, she wanted to do something to help encourage children to eat more healthy food and to get exercising. She approached her good friend Rhonda Brazina about writing a book together.
"Carrots for Charlie: A Tale of Health, Fitness and Happiness" was soon published.  In the story, children learn, are entertained and find a positive message about health and nutrition; and also about caring for pets.
Edythe S. Cohen
Edythe Cohen was one of four authors who helped K is for Kids launch its literacy month for the farm worker children of Immokalee in 2011, reading and signing her children's book for the young participants.
"The Ghetto Garden" is set in the Bronx. The main character is a girl named Keisha, who lives on 149th Street. She has a dream about changing the area where she lives. She hates the vacant lots and dilapidated buildings, and wants to change them into an area where vegetables and flowers can grow. Keisha, with the help of her classmates, residents and local gangs, turns the blighted area into a luscious garden. During this process, they improve themselves.
Jenny Craig
Jenny R. Craig, LCSW, BCD is a transformation specialist, utilizing her expertise in assisting leaders in creating authentic, profound, long-lasting impact in their organizations and personal lives. She is a confidential advisor and sounding board to top senior and emerging executives and leaders, CEOs, nonprofit leaders, diplomats, entrepreneurs, artists and visionaries, giving tools to unleash their potential and take quantum leaps to success. A dynamic and riveting speaker, Jenny has taught her life-changing training all over the world. She is a powerful influence in her field in psychology, having trained psychologists and coaches in 48 states on her techniques, has spoken at the United Nations, published three books and been part of two best sellers.
Jenny wrote "I am Brilliant", a children's book on inner beauty and brilliance. She was one of four authors who in 2011 helped K is for Kids launch its children's literacy month celebrations for the Immokalee farm worker children by giving each child attending a complimentary signed book.
"Live your Power" was Jenny's third book providing clinical tools for battling your inner bully. She has shared the book and its important tools with many teen audiences.
Jenny is also the creator and force behind the Grateful Ring world wide peace movement. Jenny has appeared on WINK, CBS, FOX, PBS and the Lifetime Network, been named WE magazine's 2014 Who's Who Among Women, 2012 American Business Woman Association Neapolitan Woman of the Year, Gulfshore Business's 40 under 40, the guru of interest in Gulfshore Life, Sapphire Award Inscape Publishing, IMPACT Leadership 21's United Nations Academy, distinguished speaker on Emotional Intelligence at Hodges University and taught for an independent course at Columbia University School of International Public Affairs on EQ. Jenny has a background in neurology and psychology and has studied in nine different countries. Utilizing her skills as a licensed clinical social worker and national educator, Jenny is a sought after keynote speaker, has provided professional training seminars in 48 states and has created programs to help children battle bullies.
Lisa Fleming
Children's Book Author, Lisa Fleming, and former Naples Daily News Columnist, is passionate about kids and reading!"I love the feel and sound of pages turning; and even the smell of new books. They represent an entire world of learning at your fingertips! If I could bottle the magic of words and where they can take a child, I would!"
Now Lisa can!! Her debut children's book, "Cat and Crow: An amazing friendship" launched on October 2011. Based on a true story, a wild crow and stray kitten set aside their obvious differences and became best friends. Fleming will be traveling all over to share their story, and also raise awareness about the plight of stray and feral cats, and the need to protect and respect all wildlife. Lisa notes, "If two natural-born enemies can be friends, so can we."
Sabin Johnson
Sabin W. Johnson, author of "The Jolly Shop", conceived the idea for this book while he was deployed in the Middle East. It may seem odd to some that he would have an idea for a children's book during deployment, especially when the word 'sleep' was not in his vocabulary.
The way he explains this is: "No matter how big a role I may have had over there, I never felt like it was enough. I always looked at the bigger picture, the grand scheme of things and came to the conclusion that I had much more to share than just serving my country."
Johnson said he hopes to have a bigger overall impact now by bringing smiles to our youths and our families by sharing the creative abilities he's been blessed with. Sabin also sells real estate in Southwest Florida and for every real estate transaction he does he donates 5 signed copies of his book to K is for Kids. If you're looking to buy or sell a home and would like to contribute you can see his website at
www.DolceDwellings.com
or contact him at DwellDolce.com
Loretta Neff
Loretta Neff is a children's book author and the founder of the EW Foundation®, a nonprofit provider of award winning character education programs for children and youth. She has spent her entire career in character and etiquette education, serving clients ranging from children to Fortune 500 companies. Ms. Neff's books are inspired by her love of humanity and desire to share her resources with children who need them most. Through her books and charitable efforts, she hopes to engage young minds and instill the values that can shape and transform their lives in a meaningful and measurable way.
Her first book, award winning Tame Your Manners, released March 2014, received coveted reviews, and has become a bestseller in its genre. Described as, "Madagascar meets manners," the book continues to charm the hearts of critics and readers alike.
Her second book,
Sip Tea with Mad Hatter
, will release fall 2015 and is anticipated to be another delightful concept for introducing children to good character and tea manners. The book will challenge kids to be creative and, "Think outside the rabbit hole." An adventure you don't want to miss! Based on EW Foundation's KAMP® curriculum, a Character.org
2015 Promising Practices
national award winner, her books emphasize good character and core values, while offering an affordable and comprehensive learning solution. Children can enjoy the series at their own pace, or share it as a family or class (ages 5-12). Loretta is devoted to family and committed to the advancement of numerous charities, societies, and educational programs.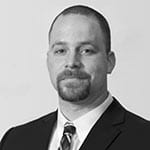 Jason Kurek
Jason Kurek, author/illustrator of The Chronoblood Chronicles, is a proud member of the K is for Kids Advisory Council. For over 15 years, Jason has developed national award winning programming and resource development strategies for local non-profits. Recently, he earned the 2013 Gold MAC Award from Boys & Girls Clubs of America (BGCA), for Outstanding Marketing & Communications. Prior to that, as a Fine Arts Coordinator, he created/facilitated programming, which was recognized by BGCA, as the Best Fine Arts Program in the State of Florida in 2007 and 2008. In addition, his original curriculum fostered the creativity of many at-risk young people and led them to win the 2008 BGCA National Fine Arts Exhibition for Best Group Project, as well as, several other regional, state and local accolades.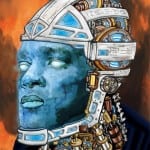 His epic novel for young adults, The Chronoblood Chronicles, will be digitally released in early 2014.
Miladys Serrano
Miladys Serrano shared her delightful children's book "Walk Along Baby" at K is for Kids' 8th Annual Kids Celebrate Reading Book Fair at Barnes & Noble Booksellers at the Waterside Shops in Naples. Miladys joined six other authors and 40 teen volunteers from across Collier County. Dozens of children participated in the event.
Dottie Withrow
Note: It is with heavy hearts that we must announce that the beloved children's book author Dottie Withrow passed in September 2016.  Dottie will remain with us in spirit through her delightful and inspiring books for children.  Her fourth book will be featured at the 9th Annual K is for Kids Book Fair on Nov. 12, 2016.  R.I.P. dearest Dottie.
Dottie Withrow is a native of Michigan.  She received her B.A. from Michigan State University's College of Education in 1955, with certification in Speech Therapy and Elementary Education.  She earned a Master of Arts in Teaching  from Oakland University in 1974.  Her teaching experience with the West Bloomfield, Michigan School district included providing specific programming and tutoring for children with special needs.  These included Learning Disabilities, Vision and Hearing Impaired, as well as children with Physical Handicaps and Emotional & Social Issues.  Upon retirement, Dottie continued tutoring children on a volunteer basis in the Collier Cty. School District.
"Four Winds Chelsea Blue" was Dottie's first children's book. An English Setter pup named Chelsea Blue is bitten with the wanderlust, ventures out on a cold, snowy day with her companion, Boomer Watson, and quickly finds herself alone and lost in uncharted territory. Confusion, disappointment, and fear befall this "prodigal dog" until Chelsea is rescued and brought home. Her adventure is a canine story that resolves with great appreciation of life's consequences and the love and warmth of family.
Dottie's second children's book  "Mariella Mouse in the Opera House" emanated from her interest in the field of music that has spanned a lifetime of participation and enjoyment.  Dottie studied the violin and flute and performed with bands and orchestras throughout her formative years. "Mariella Mouse in the Opera House" recognizes the importance of music in the growth and development of our youth.  It affords an opportunity for children of all abilities to utilize the storyline and create their own opera.  She hopes that, in their own singing words, the possibilities will be endless.
Watch for Dottie's newest book, "Plain Daisy Jane" to be released in November 2015!